Foto: Yandex
Period: April 11-16, 2020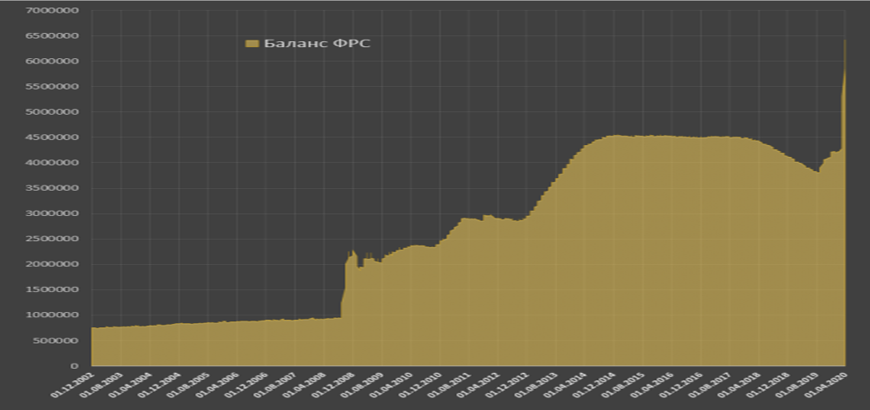 Key events
The key event of the week is the beginning of large-scale inflationary processes in the USA.
The growth rate of M2 over the period since the beginning of the year is about 16%. The previous record was in the mid-70s, that is, in the midst of the 3rd DCE crisis (DCE – Drop in Capital Efficiency, according to the methodology of the book «Remembering the Future. Ideas of modern economics») at the level of 15.1% of the annual growth of M2 (at that time inflation was about 12%). The histogram (source: spydell.livejournal.com) reflects the period from the 1980s in modern methodology. In April 1983, there was 14.3% of the annual increase in M2 (in the early 80s, inflation in the USA was 10-14%).
Macroeconomics
Business confidence in Australia collapsed to the bottom of the entire history of observations. Consumer sentiment is grim since February 1991.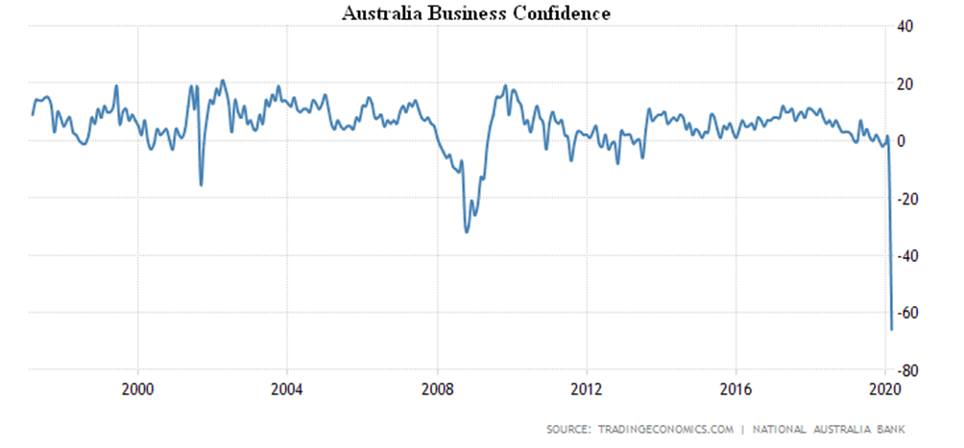 In Japan, business confidence (Reuters review) in April was the worst since the fall of 2009.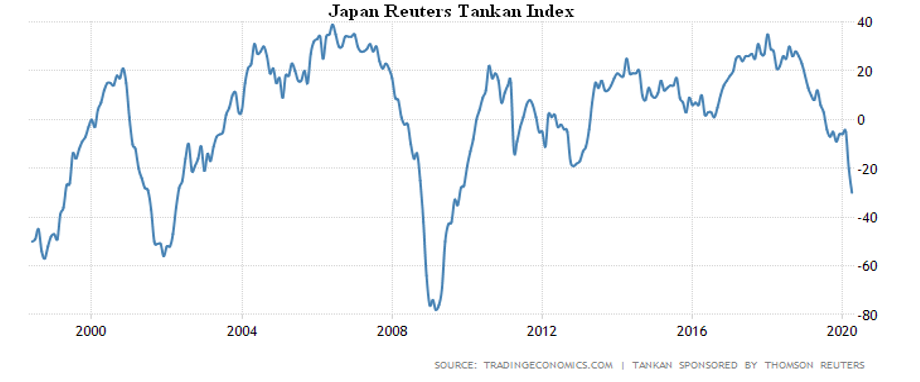 The New York Federal Reserve Index is the weakest in all 19 years of observation. The Philadelphia Fed index is at the bottom since July 1980 and a step from the record low of 1974.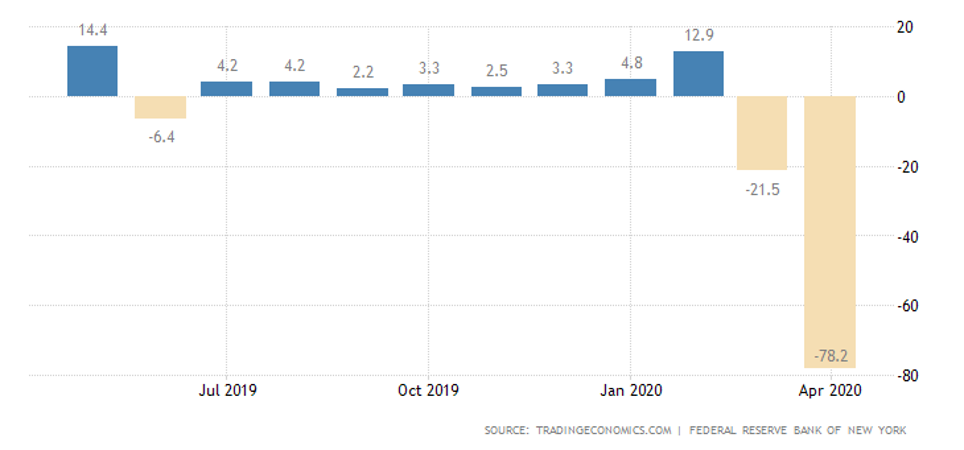 Industrial production in the United States fell by 5.4% per month, the manufacturing sector lost 6.3% - both are the worst since January 1946; annual falls were 5.5% and 6.6%, respectively (lows from October-November 2009).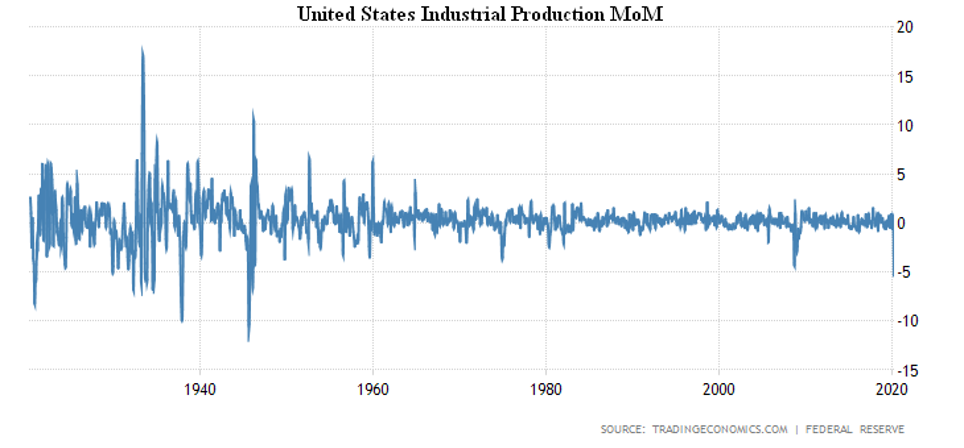 Monthly retail in the USA in March fell by 8.7% per month (bottom for 30 years of observations) and 6.2% per year (minimum since September 2009). The weekly retail index (Redbook review) last week fell 8.3% per month (anti-record) and 2.0% per year (minimal since 2009).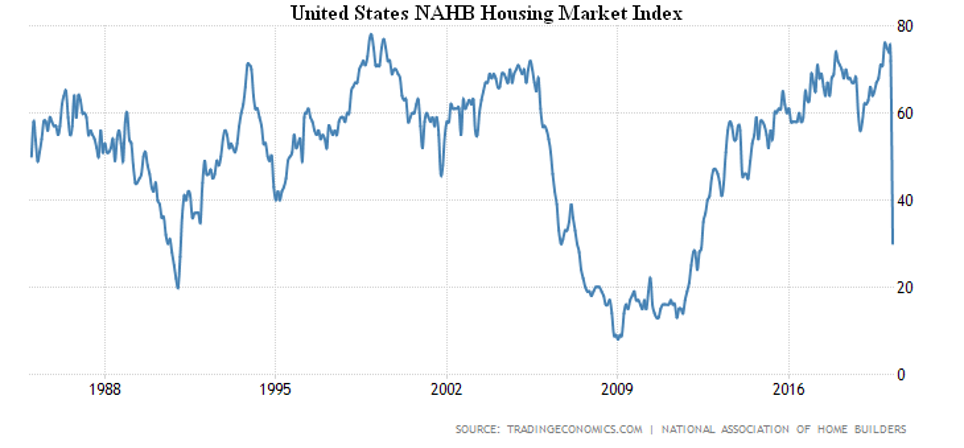 The National Housing Association of the US Housing Market Index has been down since June 2012. The number of new buildings in the USA in March collapsed by 22.4% per month - the worst dynamics since 1984.
Initial applications for unemployment benefits in the United States are again huge (5.25 million), in just 4 weeks, nearly 22 million people lost their jobs. Repeated appeals are already 12 million - a historical record.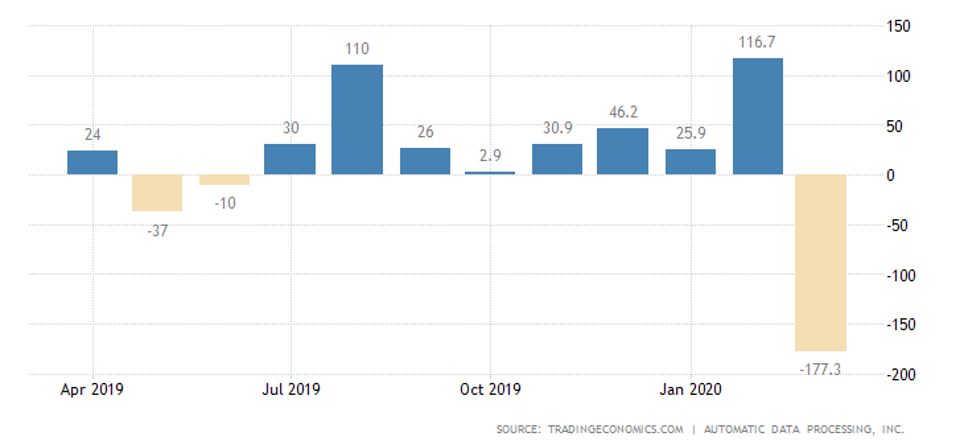 Layoffs in the private sector in Canada in March hit the record.
Foreign direct investment in China in March fell by 14.1% per annum, as a whole in January-March - by 10.8%. China's GDP in 1 quarter fell 9.8% per quarter (the first minus in history) and 6.8% per year (historical anti-record since 1992).
However, in March, the decline in key indicators (investment, production, retail) slowed, although not as actively as expected.